Have you ever wondered how you can get something for doing nothing? It's not too good to be true. Since I'm living on a limited budget so I can reach my financial goals quickly, I'm always looking for unique ways to save money and make extra money too.
Introducing Swagbucks
Swagbucks is an internet search engine alternative, like Google or Bing. But when you use Swagbucks for your internet searches, you can earn points. After you accumulate enough points, you can then redeem them for prizes. They have gift cards to thousands of different retailers, and they have the option of paying in cold hard cash via your PayPal account.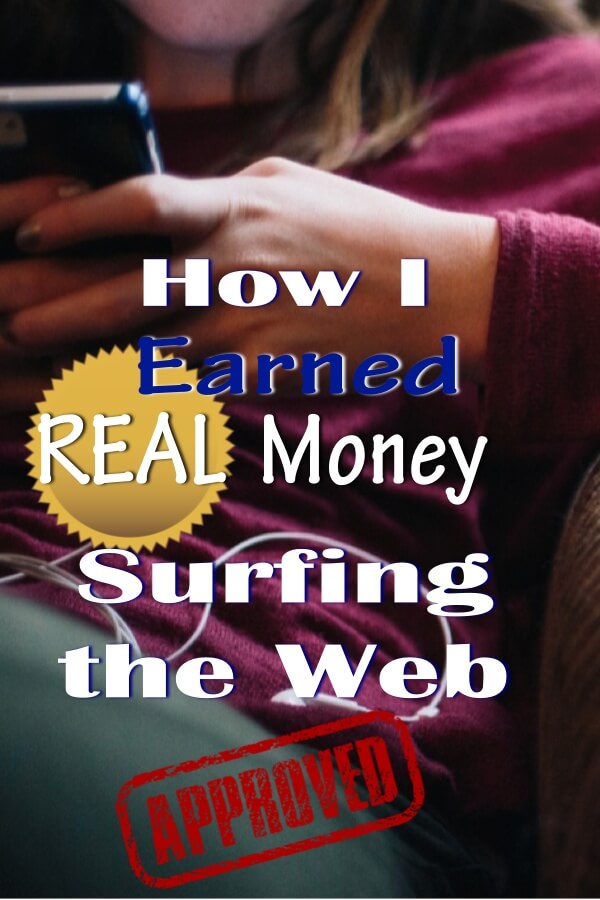 By using Swagbucks as your primary search engine, you can amass of rewards points and redeem for a gift card to Amazon or Starbucks. These gift cards will allow you to buy things off of your wish list, or things to use as gifts for friends and family members. If you use the gift cards to buy things you would've purchased anyhow, or redeem your points for PayPal cash, you've just saved yourself some money in your regular monthly budget.
Swagbucks Isn't a Scam
When people first hear of things like this, they immediately think is Swagbucks a scam? Luckily, Swagbucks isn't a scam. But you should also be aware that it's not a way to get rich quickly either. It does take time to build up enough reward points to get good prizes. Here are a few great things about Swagbucks:
It's free to join
The company has been around for years, since at least 2005.
I have received rewards from them several times, and lots of my friends have too.
How to Use Swagbucks
If you don't do a lot of internet searching, don't worry. There are lots of different ways you can use Swagbucks to get rewards. Here are just a few.
Internet Searching: As I said before, you can use Swagbucks' search engine just like you'd use Google or Bing. Each time you search using Swagbucks you have the opportunity to earn points, but you won't necessarily earn points every single time you search for something.
Shopping via their website: Just like ShopatHome.com or FatWallet.com, you can use Swagbucks' website as your shopping portal to earn rewards points based on how much you are spending. Just be careful to not get too carried away with online shopping and buying things you don't actually need or you won't truly be "saving" any money.
Printing Grocery Coupons: Swagbucks' website has a giant coupon database full of grocery coupons you can print out at home and use on your next grocery store trip. This one is a 2-fer as you'll save money by using the coupons and earn Swagbucks for printing them.
Taking Surveys: Taking surveys is one the easiest ways to earn points quickly. Most surveys are worth a few hundred Swagbucks each! If you have time to take just a couple of short surveys each day, you'll quickly be able to redeem your points for a gift card or PayPal payment.
Watching Video Advertisements: You can earn up to 150 Swagbucks each day by watching short videos and advertisements. Most of the videos are about the same length as a TV commercial and you earn about 3 points per video. Sometimes I even turn on the video and let it keep playing, as it will automatically keep going to the next video, while I work on housework.
Playing Games: If you have time on your hands and want to play some games, you should do so through Swagbucks so you can earn points while you play. Personally, I don't use this option much as I just don't have the time to play games.
Swagbucks is easy to use and everyone can benefit from it, no matter if you have a large budget or not. It's a great way to earn points for something you'd be doing anyway and then you can redeem the points to help your budget or to "treat yourself" to something special now and then.
Have you ever used Swagbucks?
Click here to sign up.
Get Started