The Bahamas is a beautiful island, filled with white sandy beaches, friendly locals, and tons of activities. Millions visit the Bahamas on a quest for relaxation and adventure. The Bahamas consists of several islands and there are plenty of activities for tourists to do. Here are five of the most exciting things to do in the Bahamas.
Go Mini- Scubing
Take a tour of the deep blue sea in your own little mini sub. Mini –subbing is just like riding on your own personal motor scooter, except you are under water.  So how do you breathe underwater while riding on a scooter? Well, while seated on the scooter, your head is protected by a glass dome which keeps your head totally dry. The average cost for this undersea adventure is around $124 for 3 hours. Not too bad for a chance to witness marine life firsthand.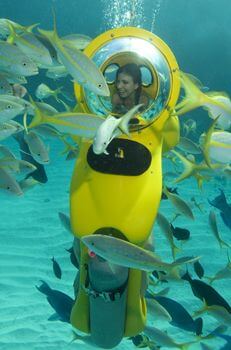 Take a Jeep Safari Tour
After you've finished exploring the crystal blue ocean of the Bahamas in the mini sub, dry off and get ready for an adventure on land. A jeep safari is the perfect activity to explore the beautiful land of the Bahamas. Travel through the pine forest and backwoods of the Bahamas in 4×4 Jeep trucks. Here's your chance to not only witness nature's beauty but you will also witness beautiful Bahamian style homes and old colonial buildings. The cost of this tour is $89 for five hours.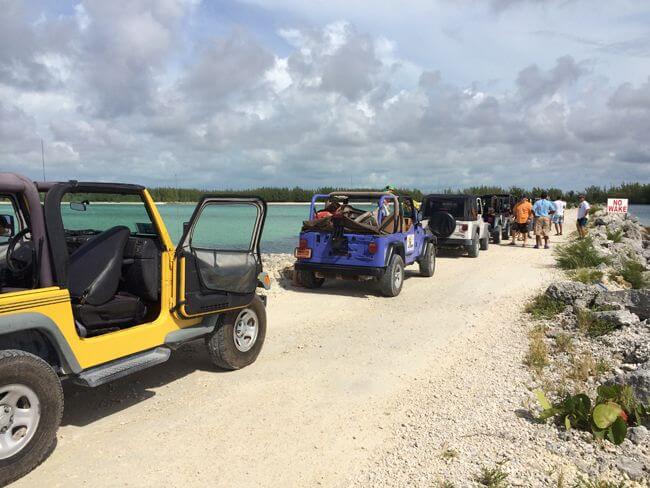 Want to get to the Bahamas on the cheap? Book now through CheapCaribbean.com.
Ride on the Glass Bottom boat
If scuba diving and mini- scubing is not your thing, take a ride on the glass bottom boat. The 60ft. double deck boat has a glass floor which allows you to see into the ocean. This tour is perfect for those of you who may not be comfortable with going into the ocean. Now, you can witness all the greatness under the sea, from the comfort of your seat. The cost of a glass boat tour is $40.00 for two and a half hours.


End the Day with a Dinner Cruise
After a long day of exploration relax on a cruise with good food and wine on a dinner cruise. A dinner cruise is exactly what you need to top off an adventurous day at the Bahamas. Dinner cruises typically last two to three hours. On the cruise you are served a three course meal. Watch the sun set over the horizon and enjoy smooth sailing. The cost of a dinner cruise ranges from $60 to $80.
Lucayan National Park and Cave Tour
If you're really looking for adventure then the Lucayan National Park and cave tour is for you. Explore 42 acres of caves and rainforest while witnessing exotic animals and plants. Lucayan National Park has the world's longest underwater cave system. Also, you can enjoy warm sand and crystal blue water at the Gold Rock Beach. The cost of this adventure is $50.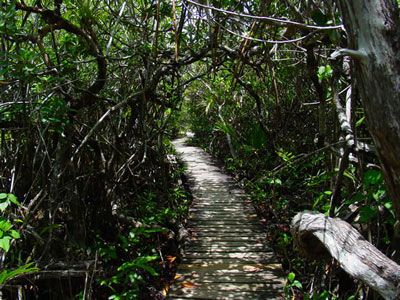 Have you been to the Bahamas? Which of these options would you choose?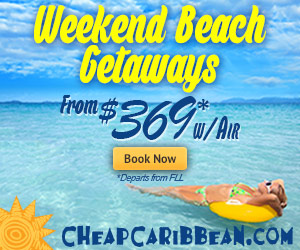 Originally posted 2013-09-14 10:00:32.