"Humans have unlimited wants and limited resources."
That is the fundamental idea behind scarcity and economics.
You probably learned this in school.
Supply and Demand right?
Well I happen to think that I have less wants than the next person. But when I want something, I want it without question.
A few weeks ago I moved into a new home. I use the term 'new' loosely.
A better term would be 'new to me'.
The house is about 20 years old and in pretty good condition. The foundation is solid.
The roof looks pretty good.
And the house is in a really nice neighborhood.
I should have been happy to move in right?
Wrong.
Take a look at this kitchen.
One glance at these pictures and you should be able to see what I'm referring to.
Not sure?
Let me make it clear.
I love to cook. LOVE to cook.
I enjoy being in the kitchen. Cooking is like an art to me.
It's calming and enjoyable.
However, when I first saw that kitchen, my heart dropped.
There was no way that I wanted to cook in that kitchen. I was immediately disappointed.
And I quickly decided to change things up.
If you're a homeowner, then you know how expensive remodeling can be. So please bear with me as I list all of my desires 'HGTV' style.
I want granite countertops! And let's knock that wall out for an open kitchen concept.

And oh yeah, those cabinets HAVE to go. They are way too old and outdated.

I desperately NEED stainless steel appliances. Please!
I voiced my desires and I started to price the changes. After realizing that my budget was WAY off, I made a few changes in what I had to have.
Ok, maybe I don't need granite countertops.

And the wall can stay.

The cabinets are still ugly. Maybe a new coat of paint?

I desperately NEED stainless steel appliances. Please!
Once I came back to reality and settled on a few compromises, I began to change up the kitchen.
The final look may surprise you. It sure made me happy.
Here are the before, during and after pictures. The total cost came in around $3,000 and $2,000 of that was for the appliances.
Keep reading to see how we remodeled this kitchen on a budget.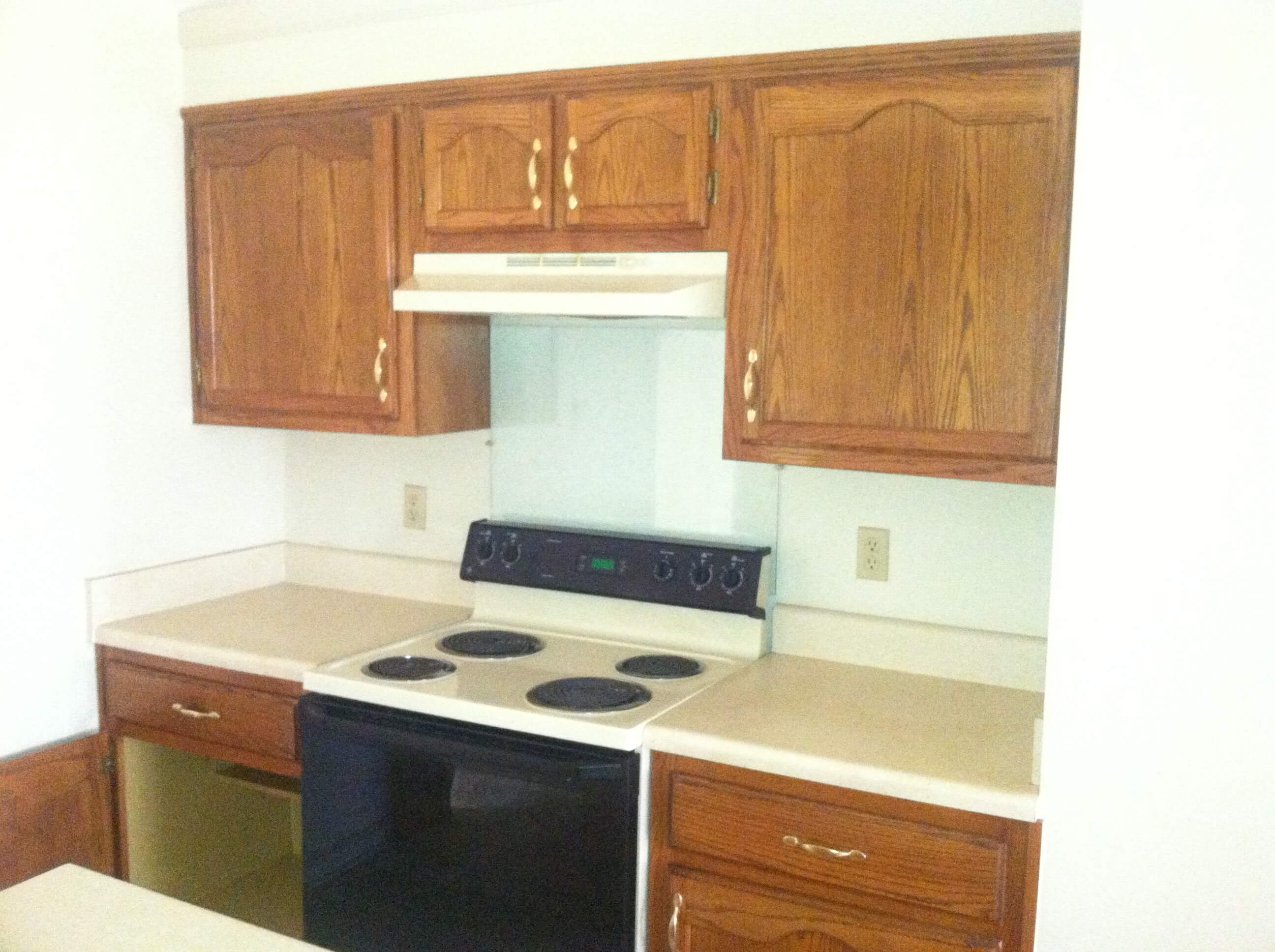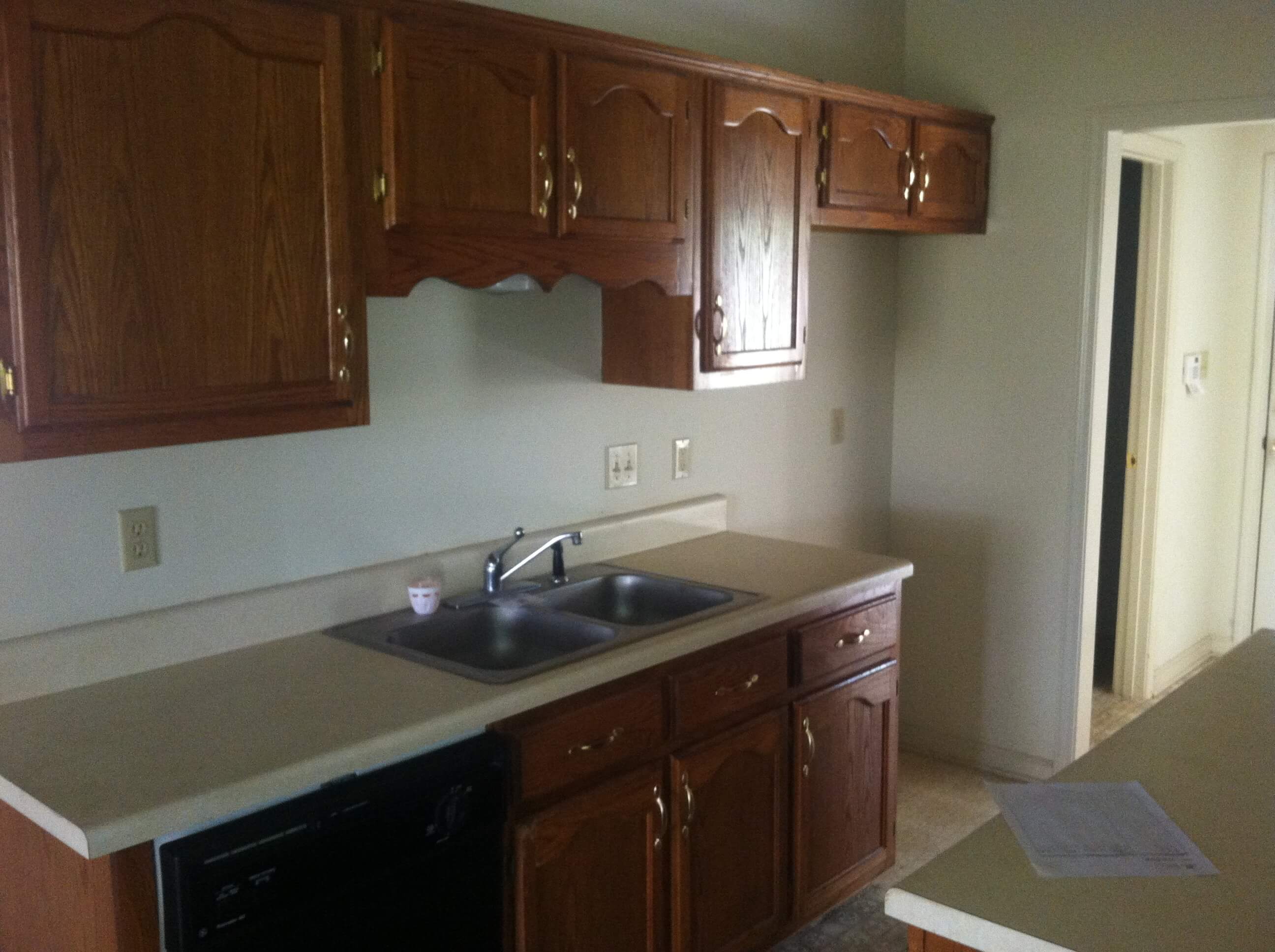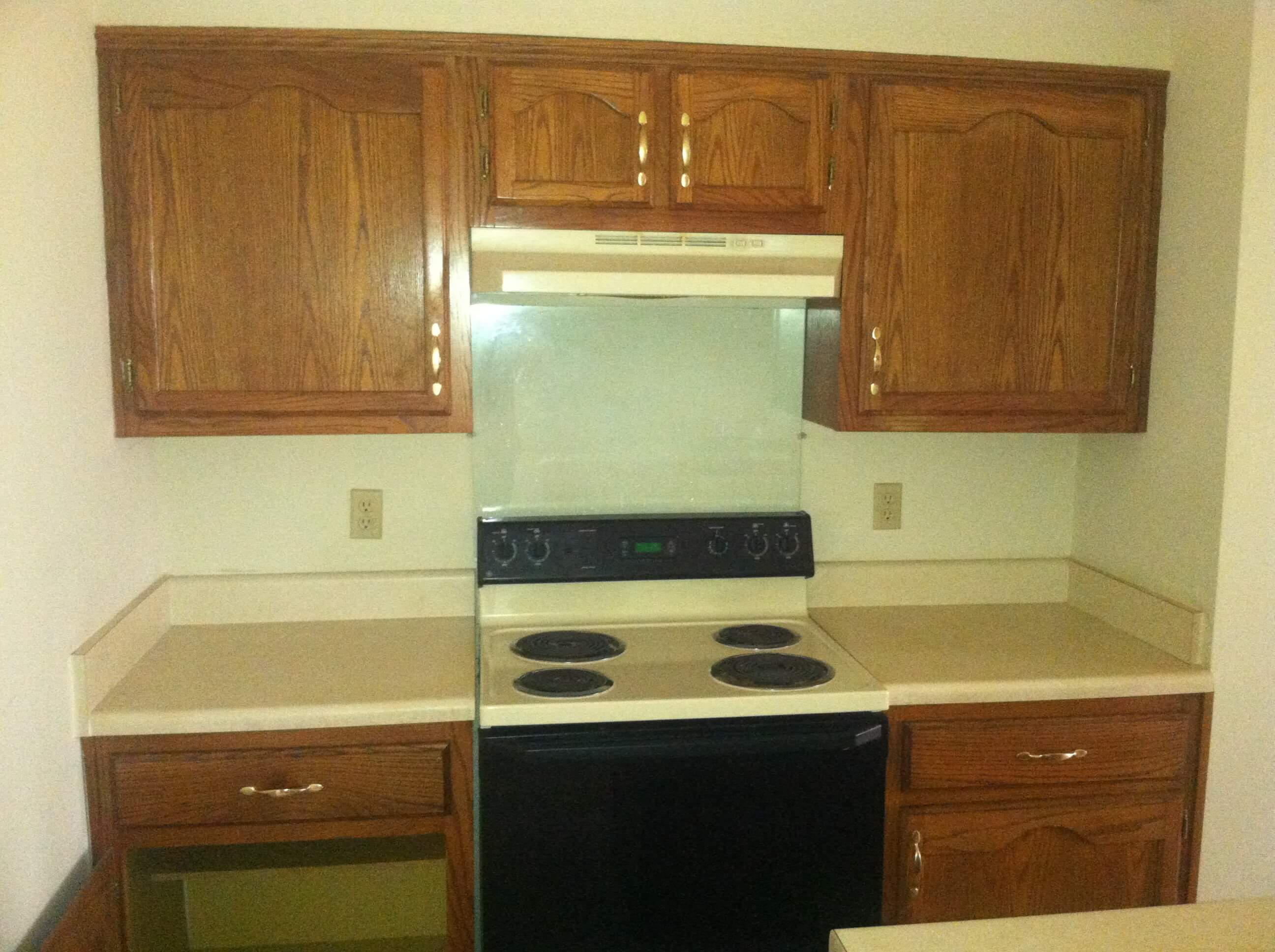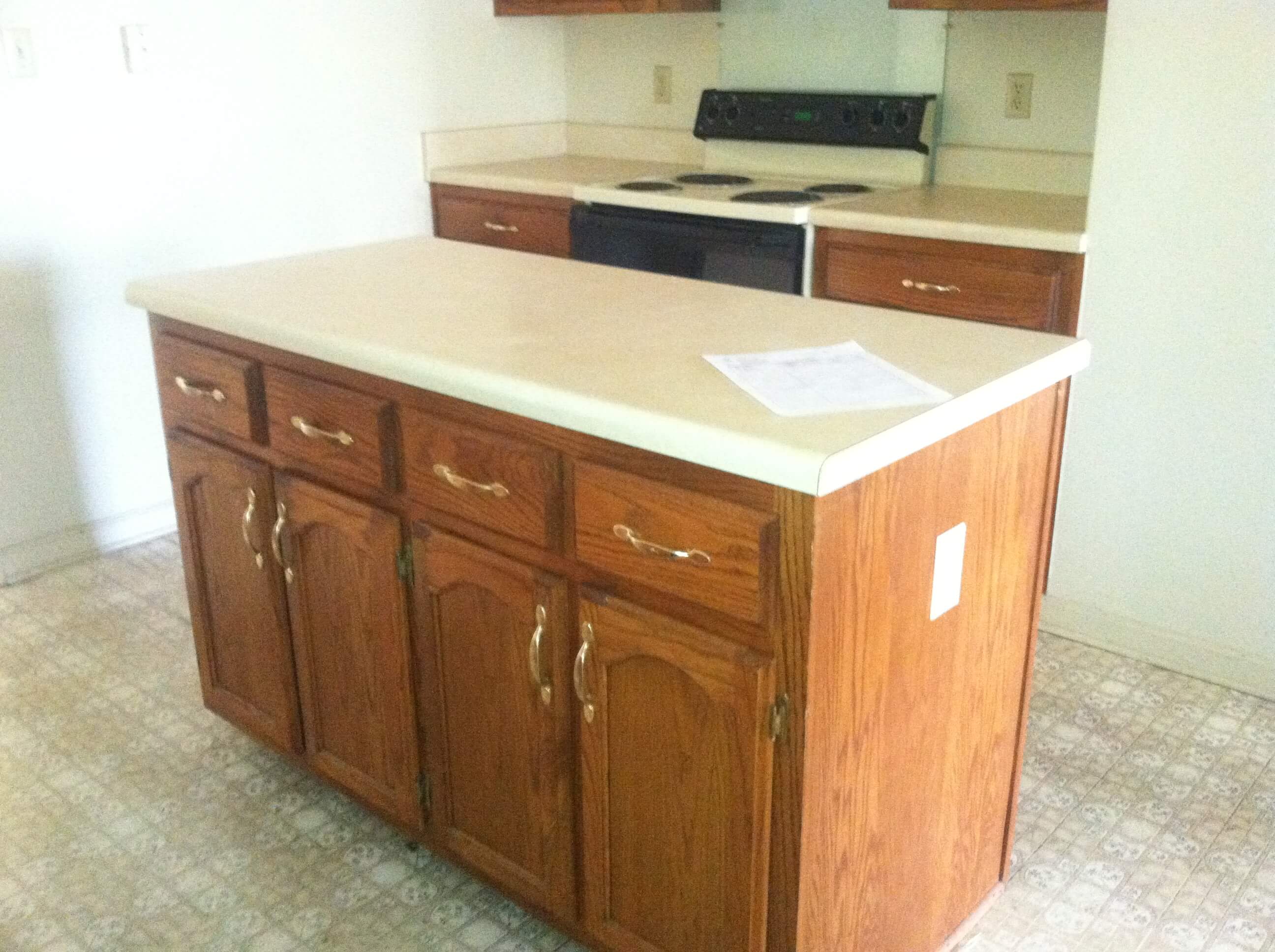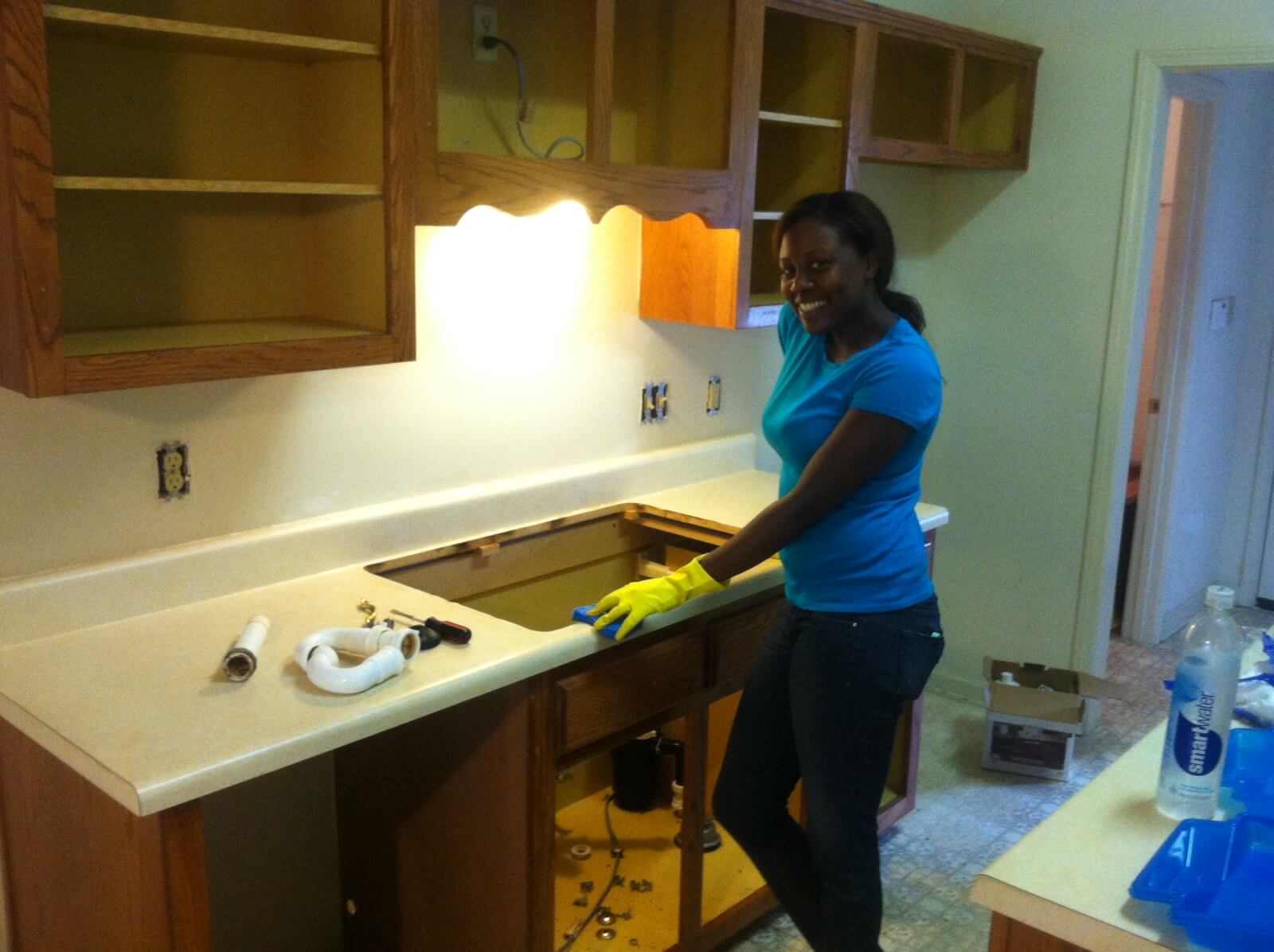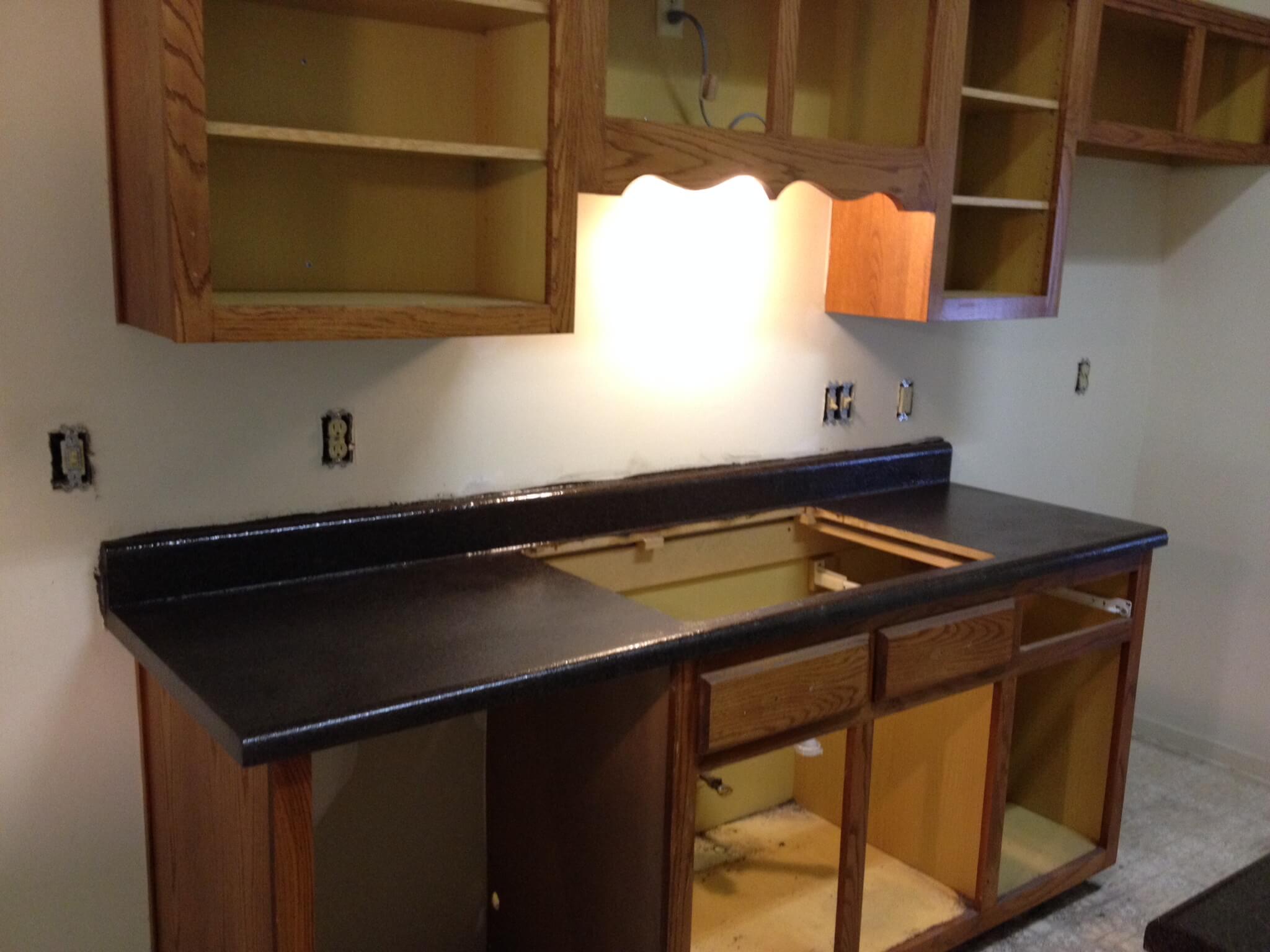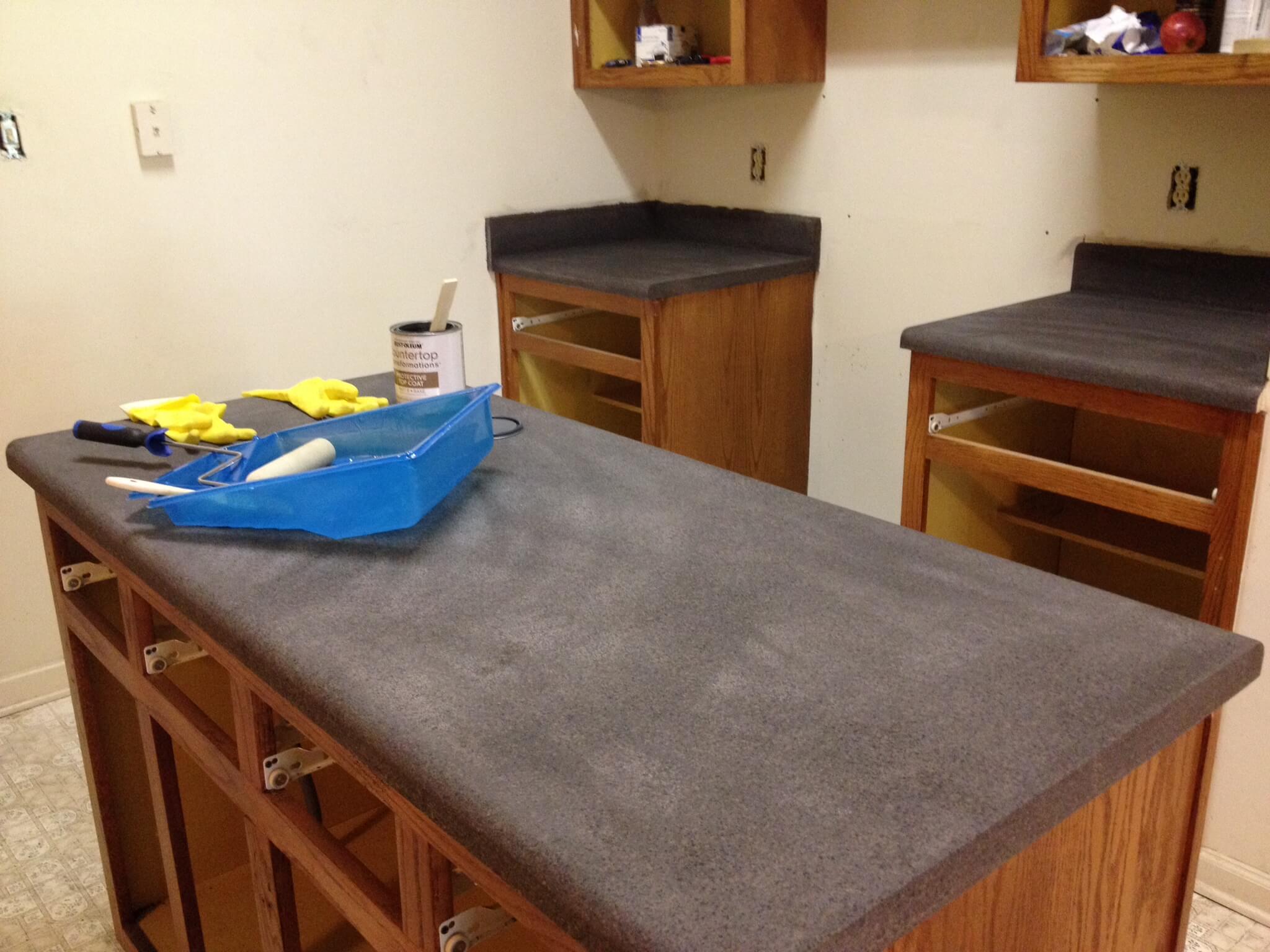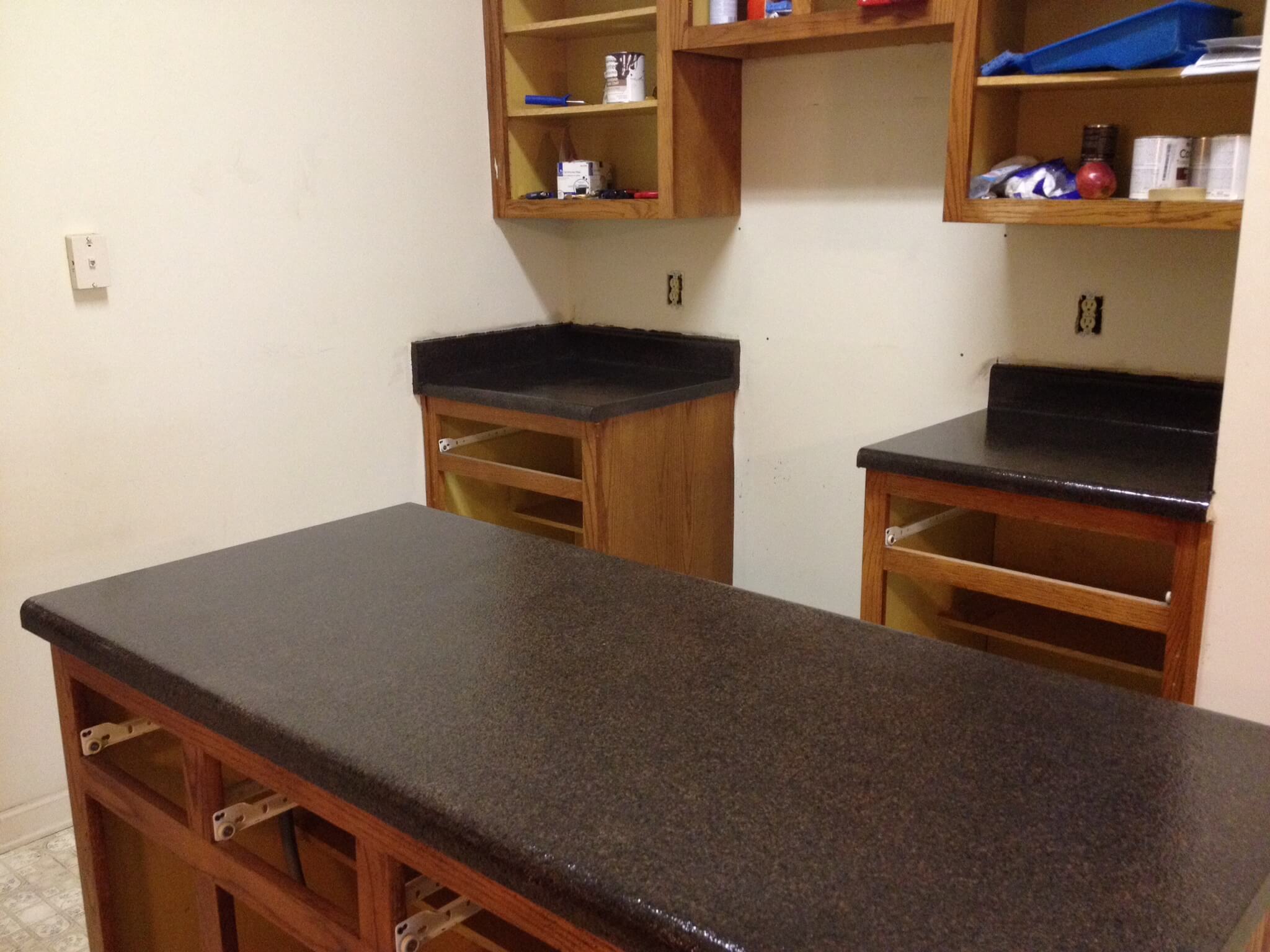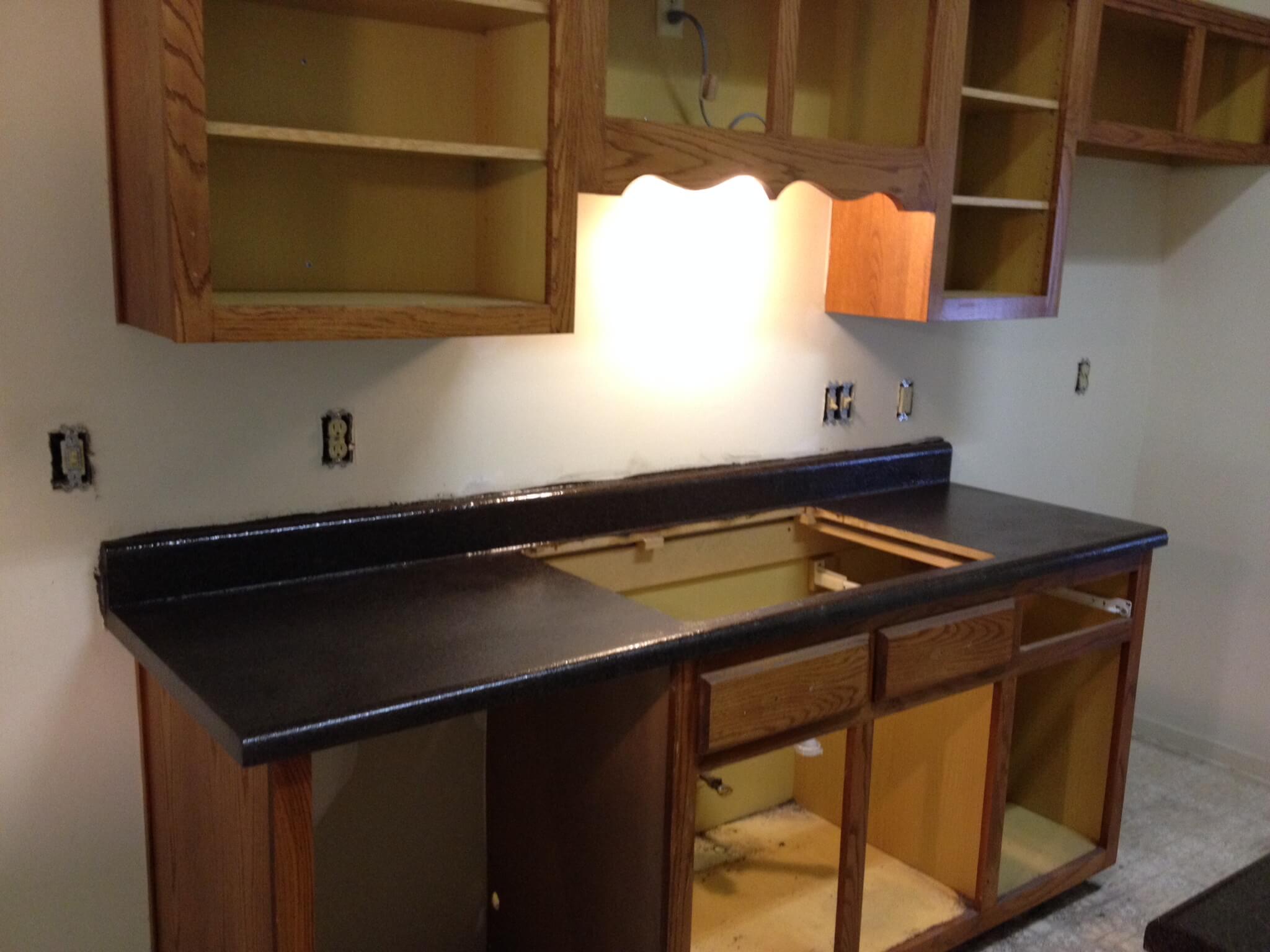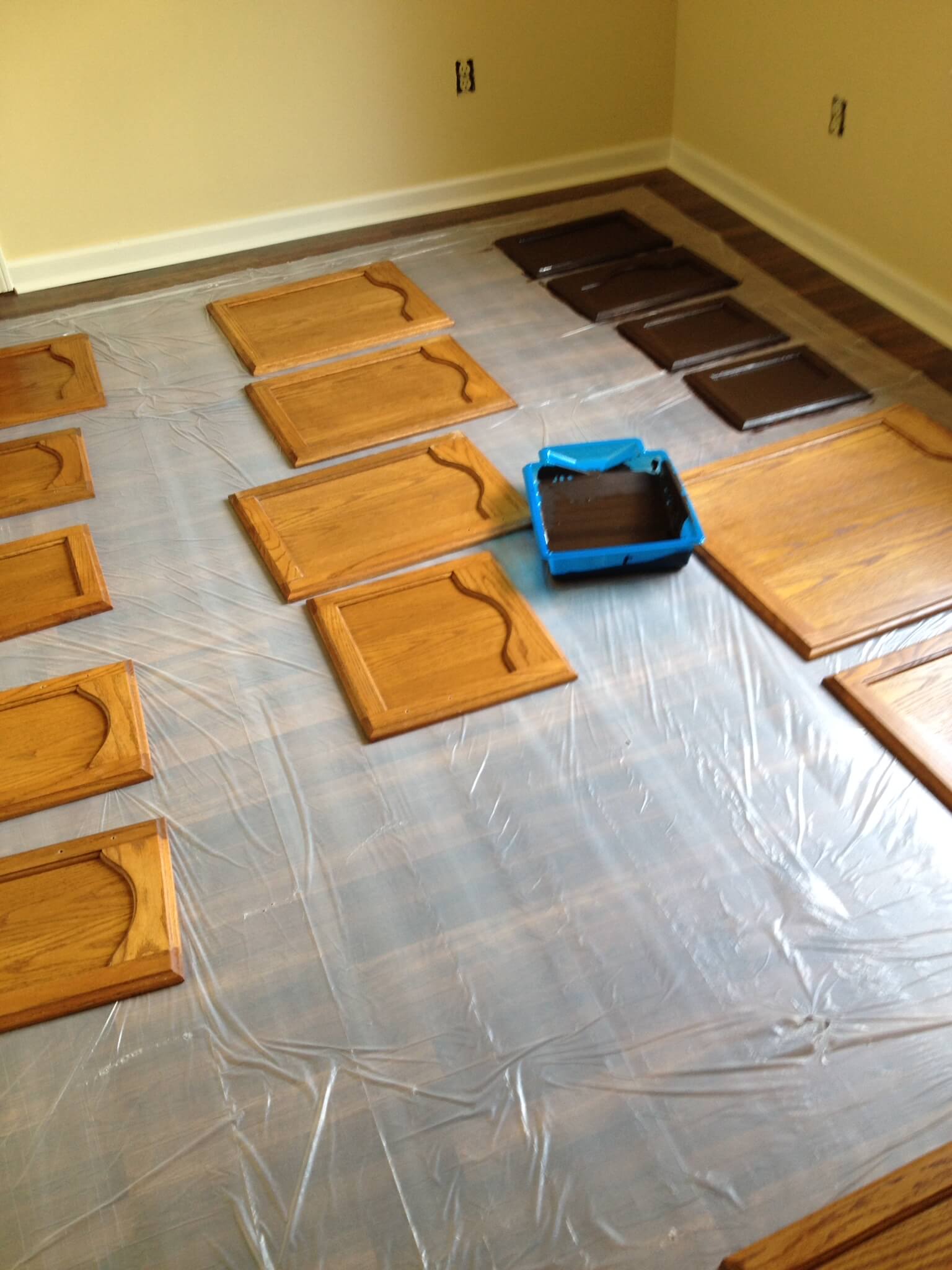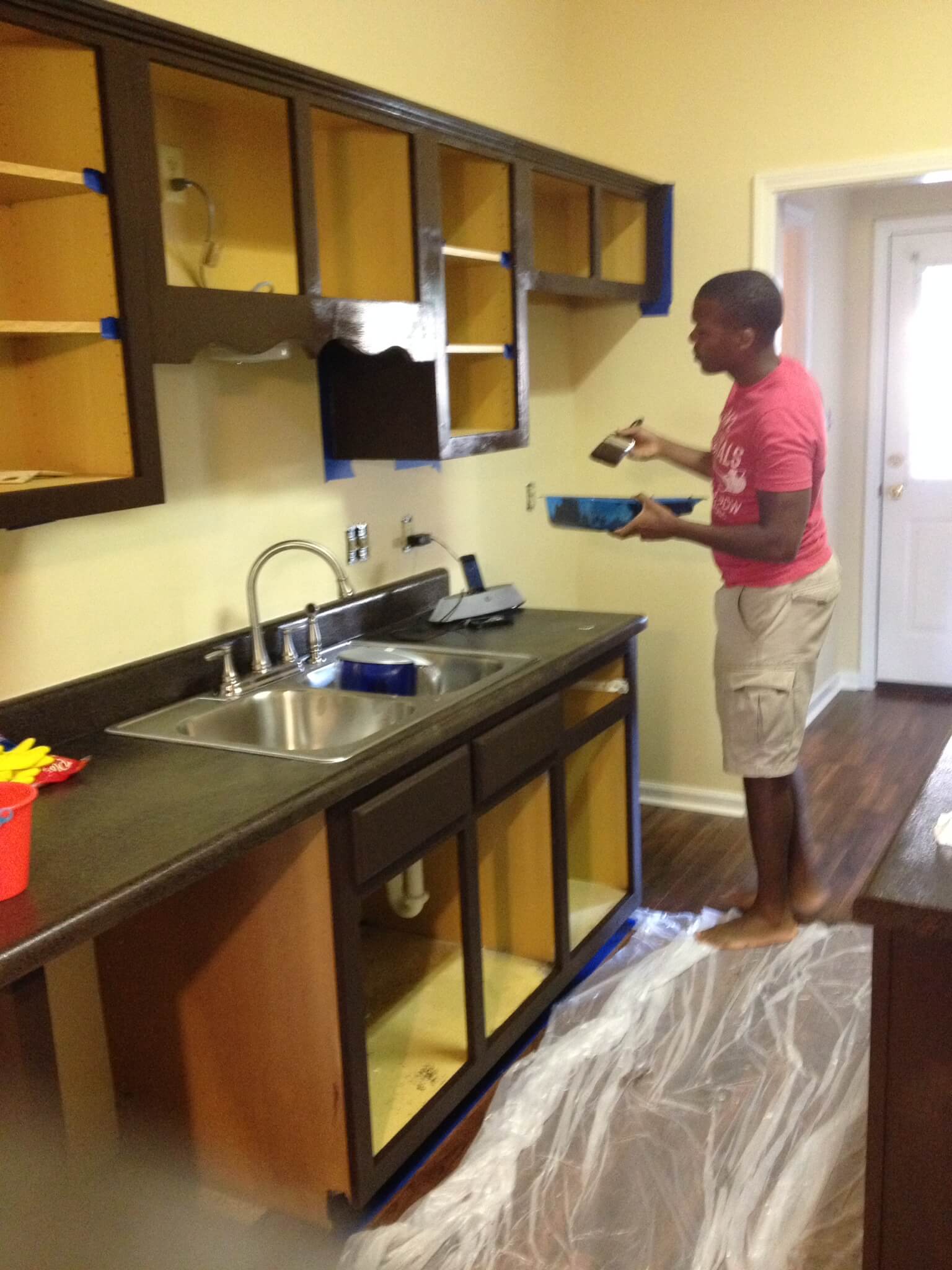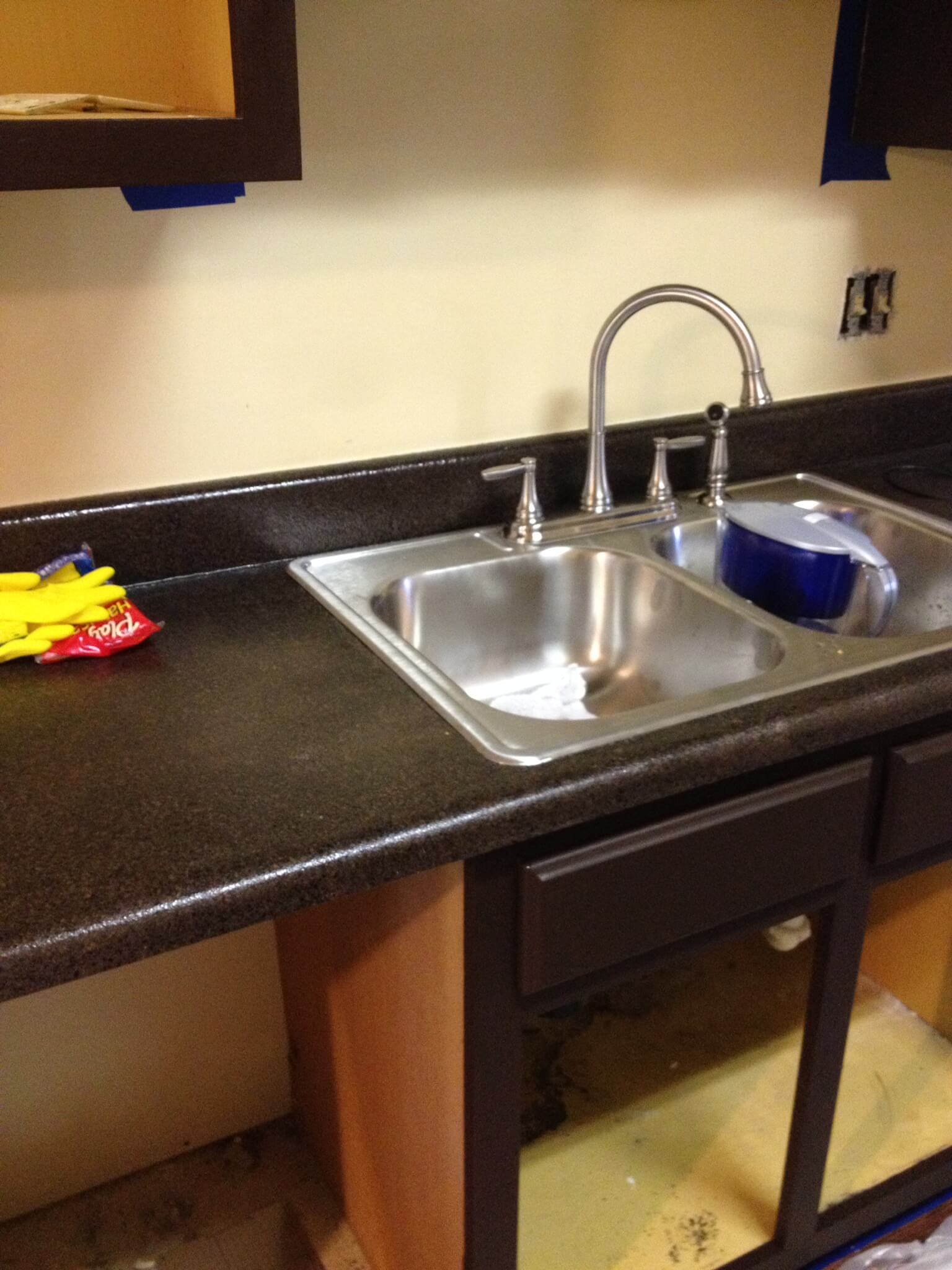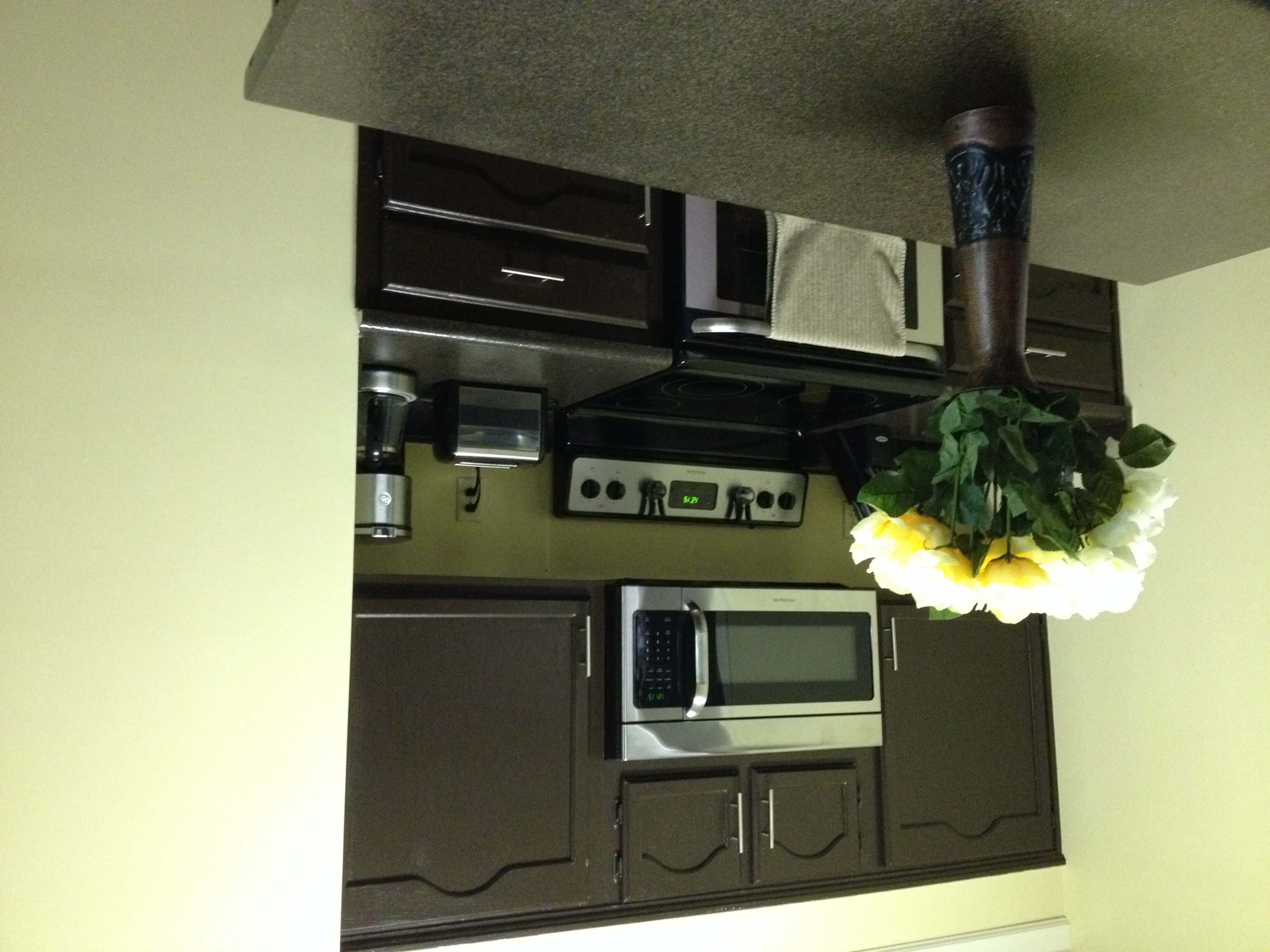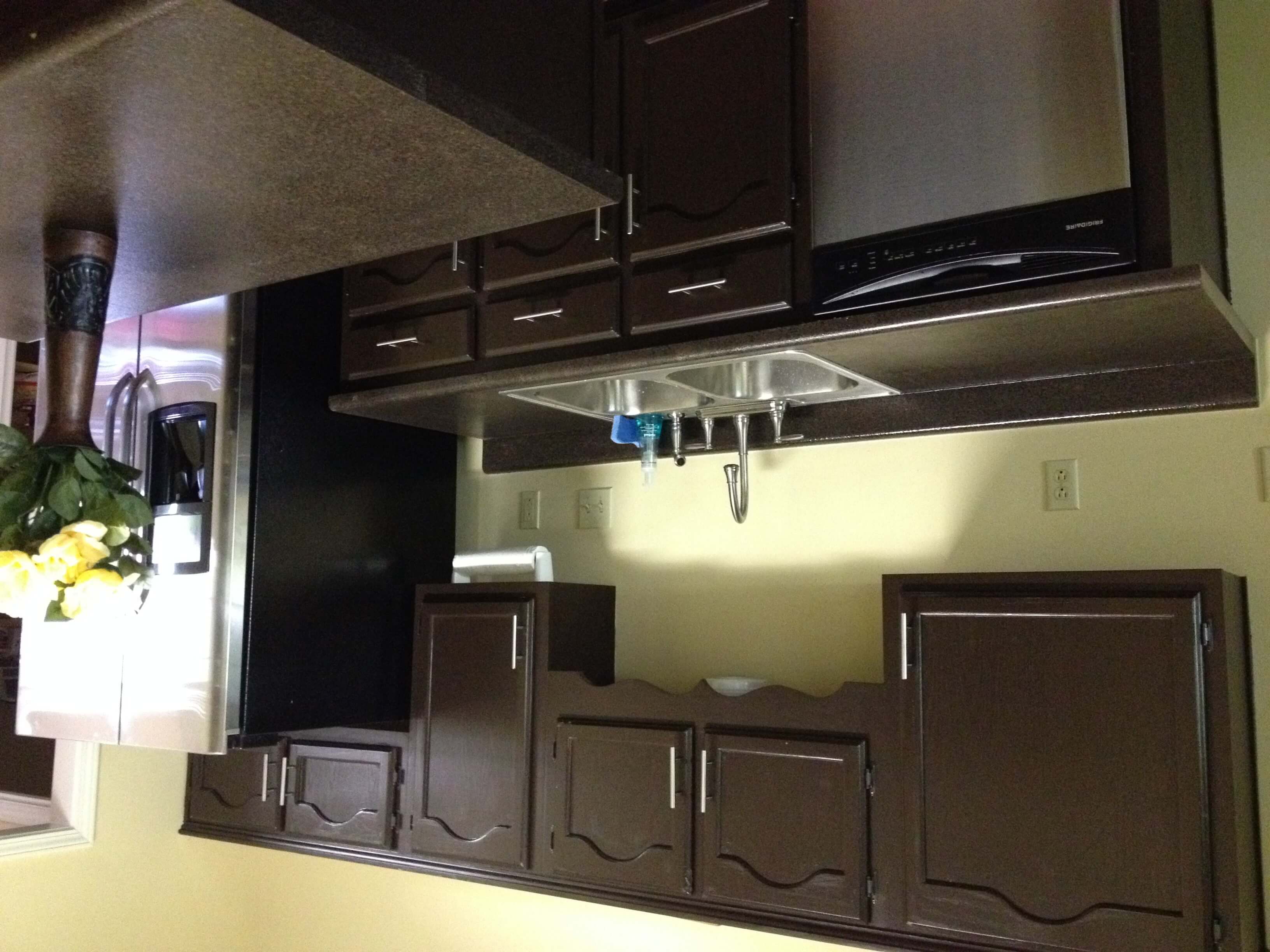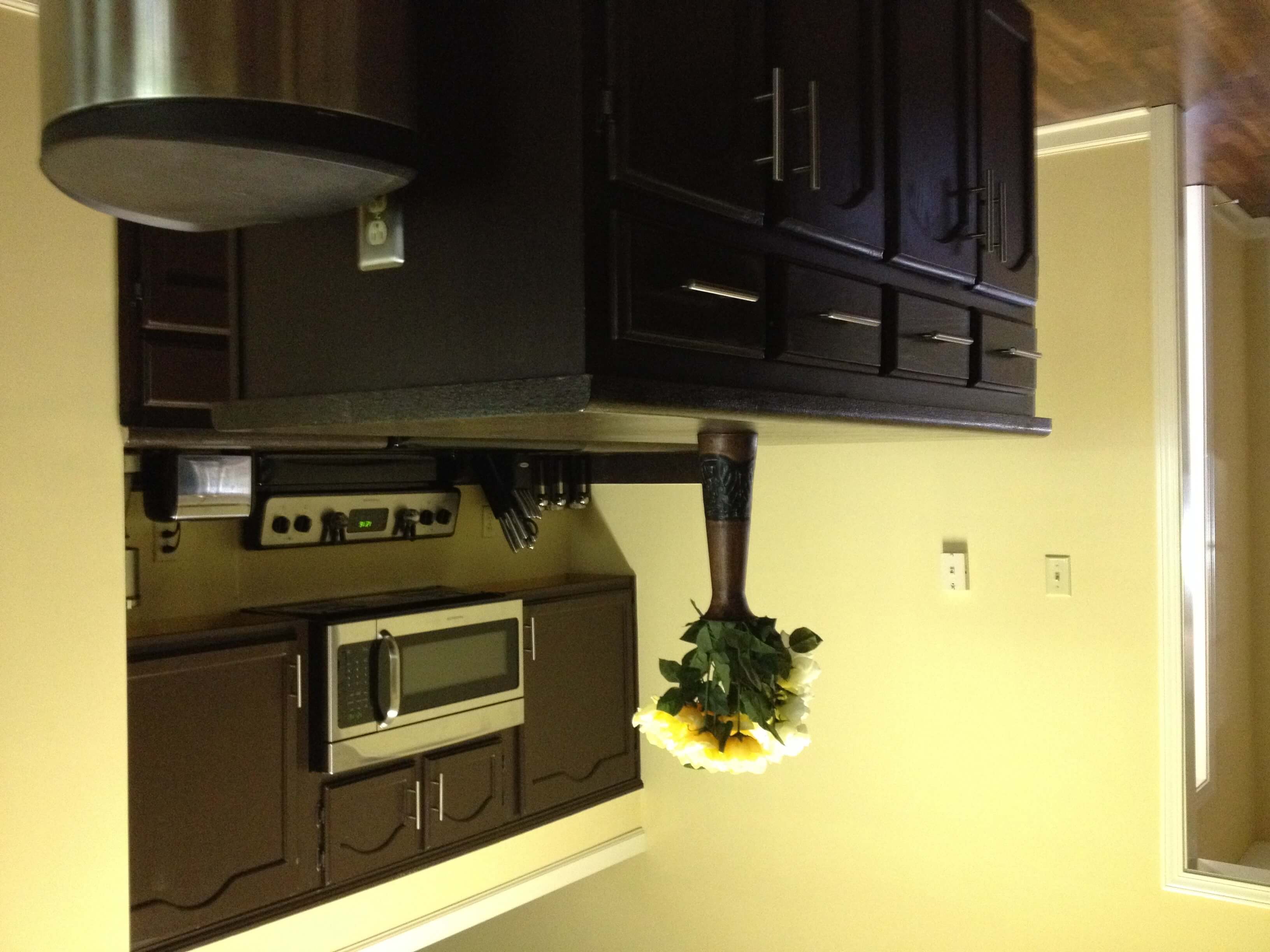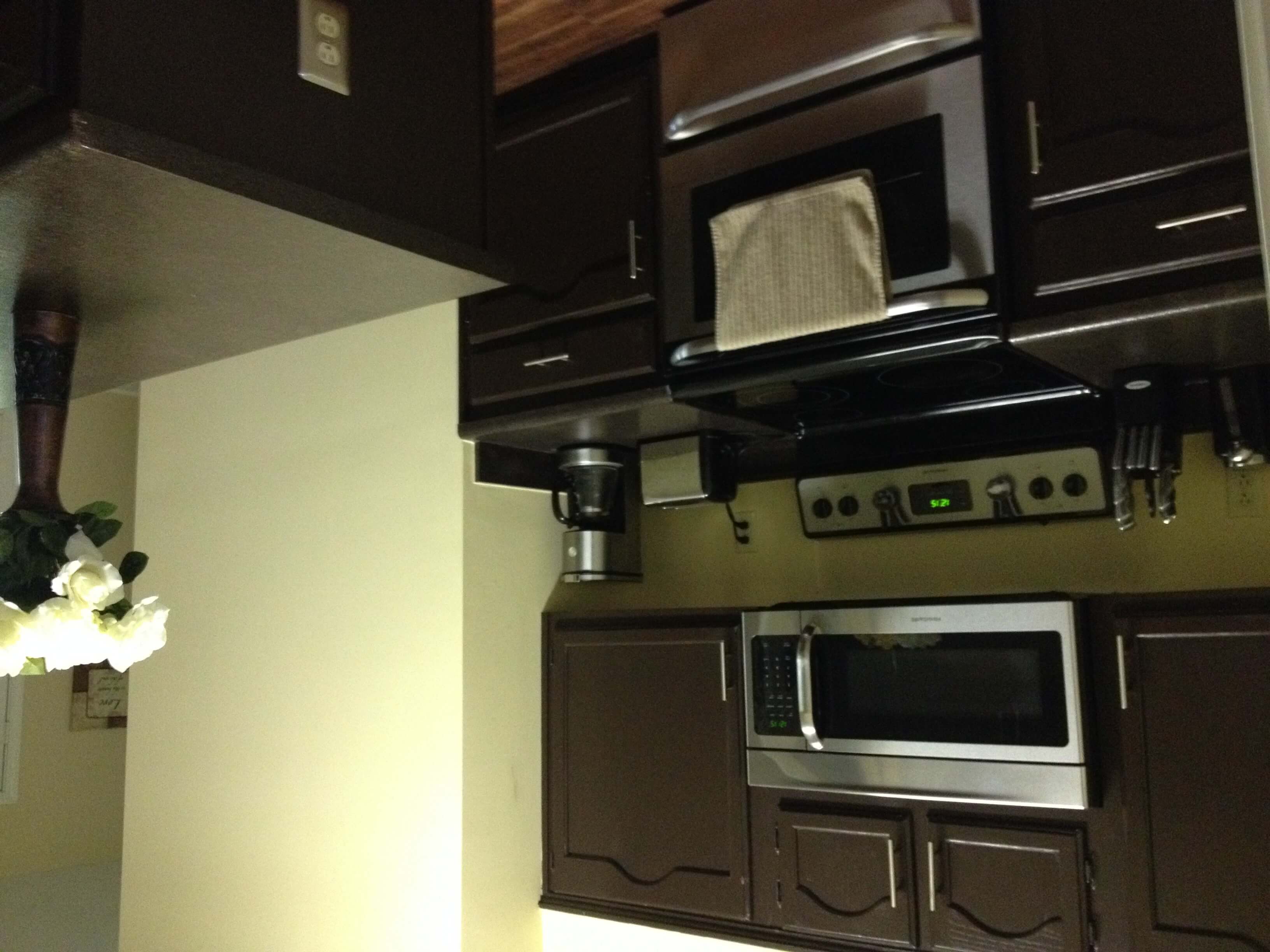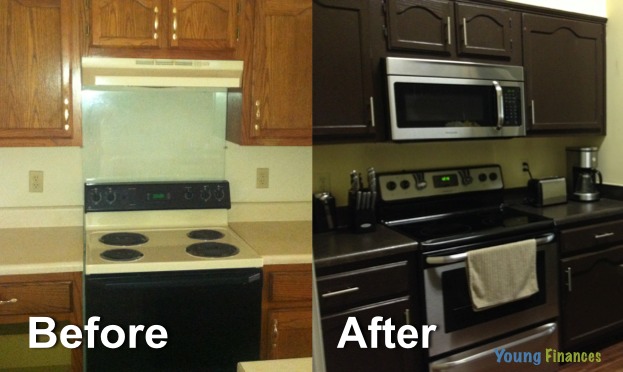 And now for the total costs. I've rounded to the nearest dollar.
Kitchen suite: $2,100
New sink basin: $99
New faucet: $99
Rustoleum Cabinet Transformations kit: $75
Rustoleum Countertop Transformations kit: $250
Plate covers: $6
Cabinet hinges: $45
Cabinet handles: $55
Total: $2,729
Not too bad! I'd still like to do a backsplash against the walls so I'm budgeting about three hundred for that. But I'll wait a bit before I jump in.
Do you have remodeling experience? What was your first home purchase like?